1998 was a great year for interactive fiction. It produced a variety of good stories by a number of authors, including three extraordinary works for adults, Spider and Web by Andrew Plotkin, Once and Future by Kevin Wilson, and "Photopia" by Adam Cadre. Fortunately for kids, the good news didn't stop there. Bonnie Montogmery's The Firebird,a great story for kids and grownups, appeared in the same year.
The Firebird retells a famous Russian folk tale in an adventurous and humorous way. It offers puzzles that are fair, enjoyable, and not too difficult; and it gives the reader several possible ways to a favorable ending. In addition, it develops some memorable characters, especially the Firebird herself; raises interesting questions about the roles of women in fairy tales; and helps us to understand the story on which one of our most famous twentieth-century ballets is based.
You can download the story and read a walkthrough, using this link.
If you'd like to send email to Bonnie Montgomery, she would be glad to read your comments or answer your questions.  Her email address is bkm@pobox.com.
Below, you'll find some maps for The Firebird. These maps give away the solutions to some problems, so use them with caution.
The Forest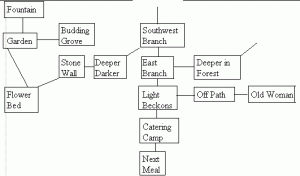 Civilization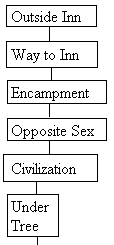 The Rivers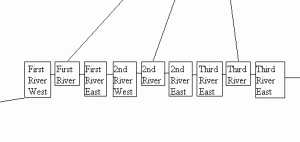 The Mountain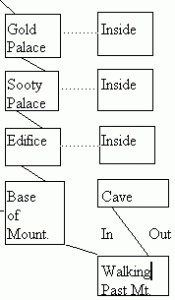 Top of the Mountain
Wilderness Maze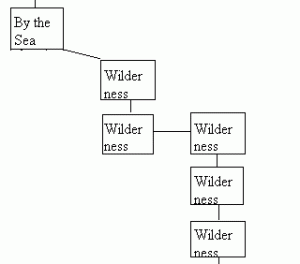 The Island