Advantages, Maps, and Walkthru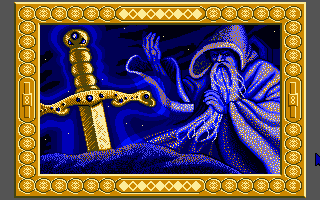 Arthur, the Quest for Excalibur is a great story for kids.  It has an exciting plot, enthralling characters, clever puzzles, and lively humor.  It even helps kids learn about British history and the King Arthur legends, which they often have to study in school anyway.  And the story boasts on-line mapping, helpful hints, and fascinating notes, which appear in the the hint menu at the end of the story.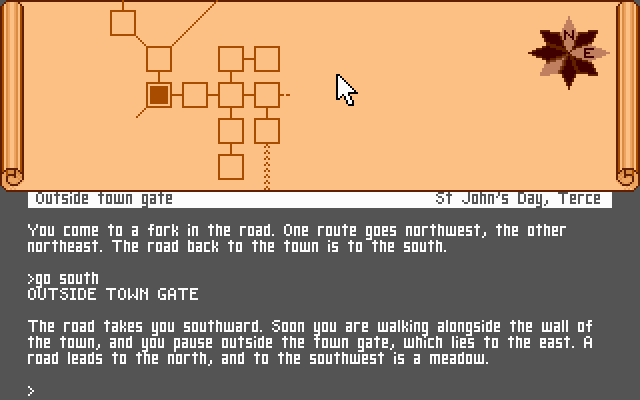 Though Arthur does provide on-screen mapping, as shown above, some kids may find more extensive maps of stories' settings fun to use.  However, such maps give away the solutions to some problems.
Here are the maps, covering almost all of the locations in the story. These maps contain some "spoilers." In other words, the convey some information that gives away some information that you might not want to have before you read. For this reason, you may not want to look at the maps until you need them.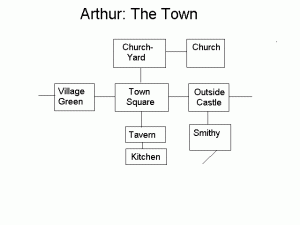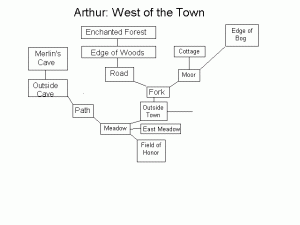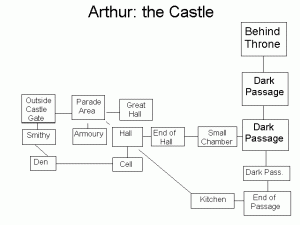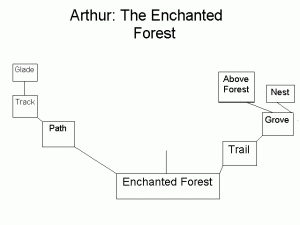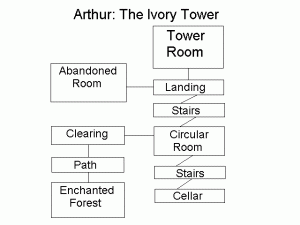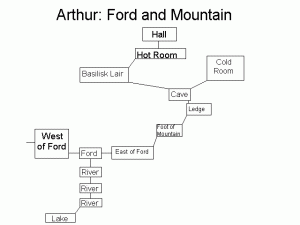 One map that you should not see is in advance is a map of the maze-like badger's den, since the principal problem in this part of the story is to map the maze. Such a map is not too hard to make, once you discover one special secret. The directions "up" and "down" are especially important in the maze.
Here's an excellent walkthrough, which includes directions for getting through the maze.